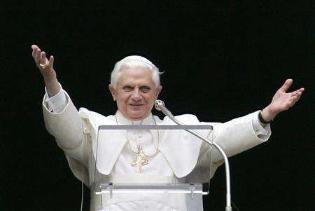 Pope Benedict 16th.
________________________
The 'Miracle Prayer' video below, is one of over I25 videos I have produced over the last 27 months for youtube , has now had nearly 2 million views,with many healings being claimed.
If this prayer has helped you in any way, please donate through the PayPal link below,so I can continue to use the Internet to reach those that do not yet know Jesus
The Miracle Prayer!
Why does this prayer work? ... watch now & find out ...
Over one and a half million people already have.
Donations or pro video equipment welcome. If you can help please contact by email or donate on
PayPal below
Thanks & God bless,Patrick.
page1 ... page3 ... page4 ... home
---

---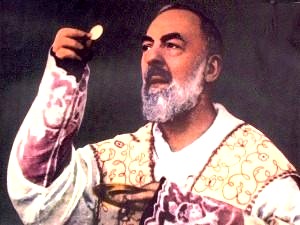 PADRE PIO.
St.Padro Pio, was an Italian priest, who for many years suffered
the stigmata (wounds of Christ on his wrists) and was
reputed to have the ability to bilocate (appear in two places at once)
Many people claim that Padro Pio has granted
them healing,after prayers for his help were sort.
---
Holy Cross Year started in 1950.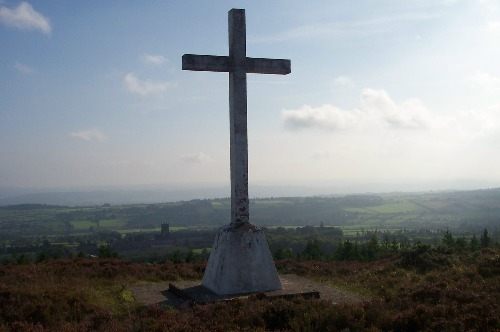 Photo(c)patkiely2004 (Sept.)
1950 Holy Year Cross, Knockboy overlooking Mt. Melleray Abbey,
Cappoquin, in Co. Waterford, Ireland..
Photo(c)patkiely2004 (Sept.)
Melleray monk, Fr Ignatius, shares a joke before the
annual mass below the site of the holy year cross.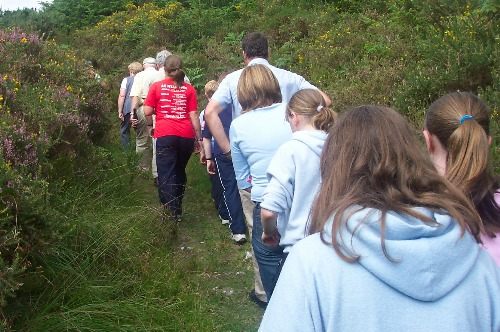 Photo(c)patkiely2004 (Sept.)
Making their way up to the mass.
---
Below Waterford Charismatic Conference 2004.
Photo(c)patkiely2004 (Aug)
Musicians including 'your truly,' on the bongos,
who provided the music at the 2004 & 2005
annual Waterford Charismatic Conference,
held in the Ard Ria Hotel.
---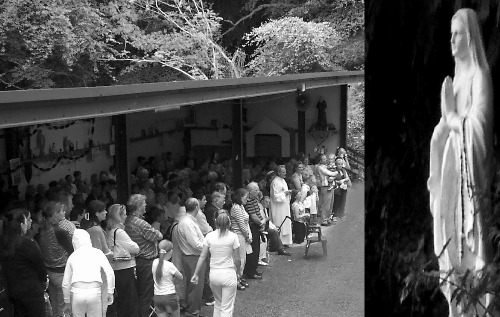 Photo (c) pat kiely 2004 (Aug)
Annual Celebration at Melleray Grotto,
Cappoquin, Co. Waterford, Ireland,2004.
Photo (c) pat kiely 2004 (Aug)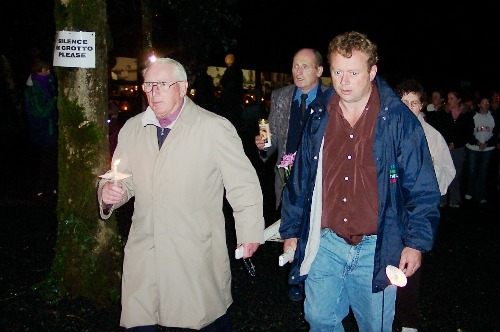 Photo (c) pat kiely 2004 (Aug)
Candlelight Procession on the last night of
the 8 day Novena at Melleray Grotto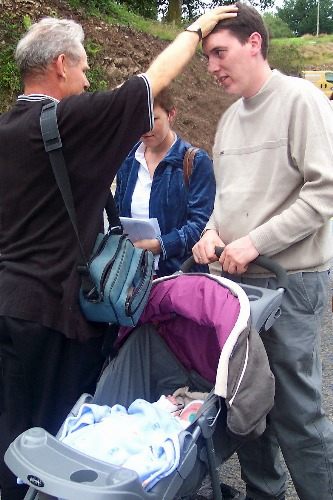 Photo (c) pat kiely 2004 (Aug)
Blessing!
William Noreen and baby Liam from Tipperary town, receiving a
blessing from Fr.Thaddeus Doyle of
'Curates Diary' fame at Melleray Grotto last Sunday.
---
Marino Restrepo in Ireland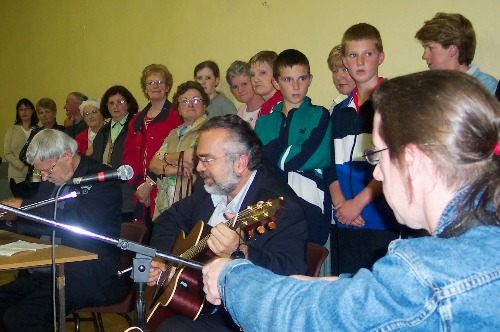 (July) photo (c) Pat Kiely 2004)
At Castlelyons, Co. Cork,
One time Hollywood film maker Marino Restrepo (Centre) on guitar,
underwent a Christian conversion experience after being kidnapped by
Columbian terrorists in the 1990s, for 6 months, and now travels the world
renouncing his previous 'New Age,' life style
---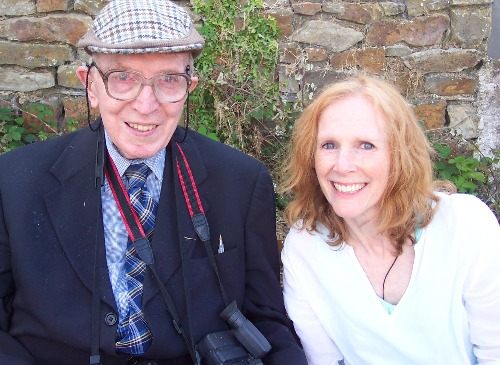 (June) photo (c) Pat Kiely 2004)
The late, 96 years old Christian campaigner, Willie Fitzgerald, RIP,from Tallow,Co.Waterford
photographed in 2003, with the then recently elected Independent Euro MEP, Kathy Sinnott.
Willie, who died in January 2004 after short illness,is seen here
attending a celebration party at Ms. Sinnott's home in Co. Cork held last summer
.
Mr. Fitzgerald was well known in the local community for his writing of letters to local newspapers for many years,
about the decline in moral standards in Ireland and against the
legalisation of abortion etc.
American born, Kathy Sinnott, a mother of 9 children, is campaigning
for the recognition of Christianity in the European Parliament and
for better health care especially for the disabled in Ireland.
(Mr. Fitzgerald will be missed.)
---
page1 ... page3 ... page4 ... home ... email

All photos etc.(C) pat kiely, Lismore,
Co.Waterford, Ireland, unless otherwise stated