....This section of my website is mainly about the heritage town of Lismore, in Co. Waterford in Ireland and the interesting people I meet each day,during the course of my work as a journalist / photographer & film maker.
_____________________________________________________________
---

Meet Poet/Musician Pat Bailey from Villierstown on YouTube
Or
Click here to read Pat Bailey's Life story !
---
---
Lismore Farmer's market on YouTUBE.
---

Jason Turk busking at the Farmer's Market in Lismore.
---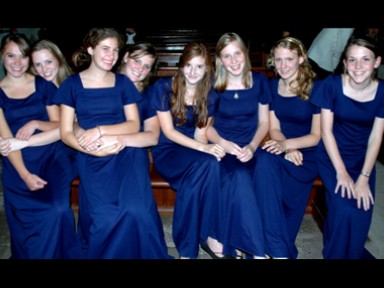 The Indian Springs Chamber Youth Choir visit to Lismore on YouTube!
Beautiful Singing!
---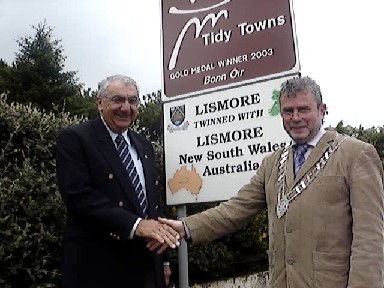 Lismore Twins re-edit. now on YouTube
---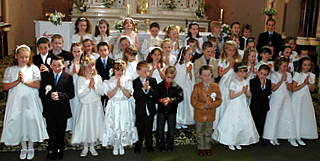 First Holy Communion in Lismore! ... watch clip on YouTube
---
....
pics pat kiely (c) April 2007)
On Easter Saturday 2007 a new Children's Playground opened in Lismore! The ribbon was cut by 4 year old Sarah from Lismore,accompanied by the County Mayor Cllr.Mary Greene & Lismore & Ballysaggart Playground chairperson, Cllr.Orla Russell.
WATCH THE OCCASION on YouTube!
---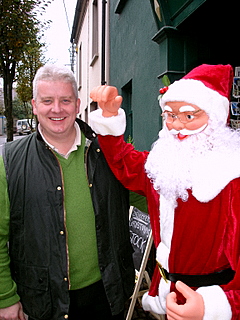 Lismore shop keeper Shaun Power outside his shop on You Tube.
---
President MacAleese in Lismore.
---
---
---
---
---
---
---
---
Short Video of the meeting of Lismore Twins.
---
Click for more Lismore stuff .
---
Waterford & County Local Radio.
---
Email patkiely@eircom.net
Today,visitor 2,501,350 logged on to this site
which opened almost 11 years ago.
---
Got a news or life story story with a Lismore Co.Waterford connection?
tel or txt **353-(0)86 339-6062 or email
---
---
After most photos or stories have appeared on
this page they are usually archived
to one of the appropriate link pages above,
ie... People 1- 2 - 3 -4 or in Places & Faith links etc.
For more Lismore stuff CLICK HERE

All pics videos text etc,(c): pat kiely 2010,
unless otherwise stated:
LISMORE, Co. Waterford
(c)1998-2010