---
Caught on Kiely's Camera (quite a while ago!)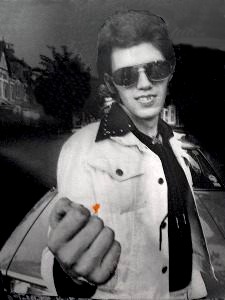 Dave... circa late 1970s.
MORE PHOTOS by Pat Kiely taken in HANDSWORTH and
LOZELLS in BIRMINGHAM, ENGLAND Circa 1970/80s......
Portraits of Dave from Handsworth, and Julie photographed at
Aston University, Birmingham, England...Circa late 70s.
Handsworth and Lozells in Birmingham, England is a multi racial
area which has seen generations of Irish, West Indian, Asian Indian
and Vietnamese populate the area since the 1940/50s.
MORE PHOTOS CLICK
---