pic (c)patkiely2005.
Organisers of the first Lismore Antique and Decorative Arts Fair.
l to r .Kieran Heffernan,Jane Raven and John Sadlier.
The fair was held in the GAA Centre.on Oct. 22nd/ 23rd. and was officially opened by Town Mayor, Bernard Leddy.
A raffle in aid of St.Carthage's Rest Home,Lismore, with prizes donated free by the exhibitors, raised over 1600 euro for the home.
---
photo (c) pat kiely 2004 (Nov)
Ceramic potter, Jane Jermyn and artist Corina Duyn, who run 'Red Shoes' in East Main Street, Lismore.
Visit Jane's excellent new website on
http://www.janejermynceramics.com/
---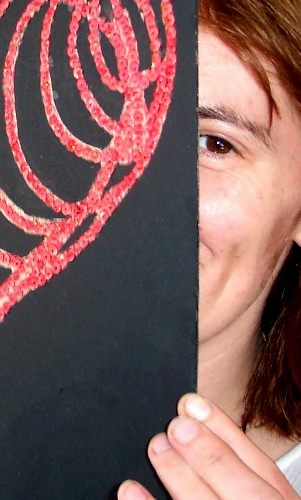 June 2004. photo (c) Pat Kiely 2004)
Artist, Lorraine Shanahan, exhibited her work during the recent Lismore Immrama Fringe Festival.
---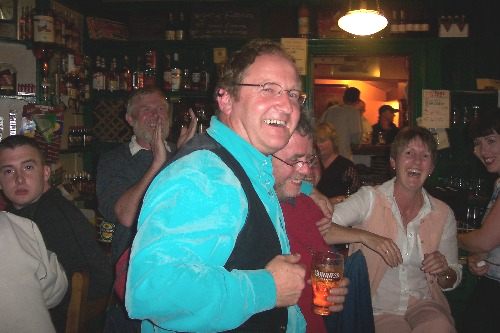 June 2004. photo (c) Pat Kiely 2004)
Irish music and Seanachai (story telling) with James Lenane
at the Immrama Fringe Festival June 2004/05.
---
'Under and Over' (1V) Sculpture in Lismore.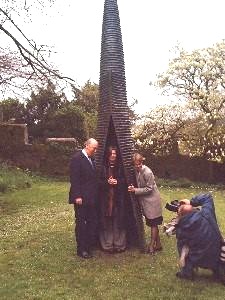 The Duke & Duchess of Devonshire, owners of Lismore Castle,with sculptor, Eilis O'Connell (Centre) and her new work called 'Under and Over' (1V) which was erected in the Lismore Castle Gardens in 2002.
---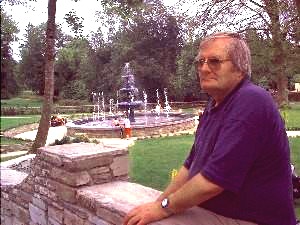 German Artist, Henning Greite, whose minimalist paintings were on display
in Dungarvan Art Gallery, Co. Waterford. (June 02)
Henning calls Lismore his second home, which he visits twice a year and hopes one day to move back here to live.
---
Click the Guinness to buy Pat a pint ....
Cheers!
from Co. Waterford in Ireland!
---