---
Veronica Troy's Coffee Morning!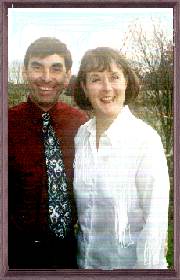 Mother of two, Veronica Troy, from Lismore, is following in her mother's footsteps.Her mother Alice Burke, from Tooraneena, has raised thousands of pounds for local charities over the years, and now her daughter, Veronica of New Street, ' Botany,' Lismore, County Waterford, will be held her own first ever coffee morning, on Friday 23rd February in aid of the Irish Heart Foundation.
'All are welcome, and if possible bring a friend as well ' remarked Veronica , before the event which was held between 10.30am and 1.30pm last Friday..
Footnote.
' I couldn't get into my own house at dinner time because of all the eager coffee drinkers already there, remarked John with a smile, but my wife Veronica was very pleased with the response, and the money raised for The Heart Foundation, so I didn't mind,' added John.who works for Waterford County Council..
---