---
Music:California Girls!
You never know who will be caught next on Kiely's Camera... It might even be you!
A few weeks ago Tommy Keating of Lismore returned from a tour of the USA by Greyhound Bus. HERE IS HIS STORY.
The Travelling Bug!
Every so often Tommy Keating of New Street, Botany Lismore, gets bitten by the travelling bug!'It all began a few years ago, when I started following Jack's Army around Europe and my urge to travel has kinda gone on ever since, including trips Australia and America,' remarked Tommy, who has just returned from a sixteen day tour of the USA as a passenger aboard the famous Greyhound Bus network.
'Its fantastic value for 260 dollars and you can even buy the ticket in Ireland before you go, added Tommy. With this you can hop on and off the Greyhound as often as you like, and if you travel at night it saves a lot on accommodation as well.
Tommy travelled several thousand miles on his trip, crossing the country from West to East having travelled West to East on a previous trip. This time the places he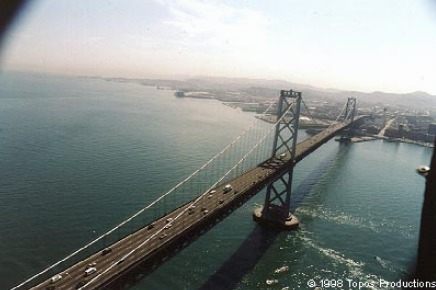 enjoyed most,were the Rockies where he stayed four days and San Francisco, where he travelled over the famous bridge
'When we got near to San Francisco it was dark and I asked a lady sitting near me, where was the bridge and she laughed, Oh, she said, my man, you are on it!'
Another part of his trip that enthusiastic motorcyclist Tommy enjoyed, was a visit to a Harley Davidson Rally where he stopped off a couple of days.
What advice does Tommy have for first time traveller visiting the States alone?
'Always avoid empty streets, It is much if there are a lot of people about, and if possible avoid bus stations late at night.' he said
Another travel tip from Tommy is to always to lock your travel bag in an airport or railway station locker rather than at the bus station, as these often attract vagrants and druggie people, and many of the lockers get vandalised by people looking for cash, 'Its often worth the extra journey to avoid the hassle,' he added.
Where did he feel the safest? I asked Tommy.
'New York, he replied without hesitation, even in the middle of the night alone, because you always seem to see plenty of police on the street corners. I felt safer there than I have in many other big cities around the world. Even Dublin and Limerick can be dodgy at times,' he added.
(Wasn't there a famous singer called John Lennon who made a similar remark about NY shortly before he was gunned down?)
One big disappointment for Tommy was that just near the end of his holiday, a bottle of fizzy water exploded in his backpack and completely ruined five rolls of film and his camera. As he loves taking photos, this was a great shame for Tommy, but undeterred he is already planning his next trip, hopefully to South Africa.
And the hardest part of his Journey?
'On the way back travelling from Shannon to Lismore,' Tommy replied with a grin, before roaring off into the sunset!
(Postscript.... Ironically this story was published only five days before the NY tragedy.)
---