St Carthage Cof E. Lismore Canal . Lismore Castle Gardens
---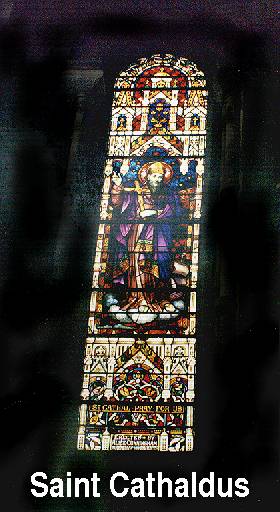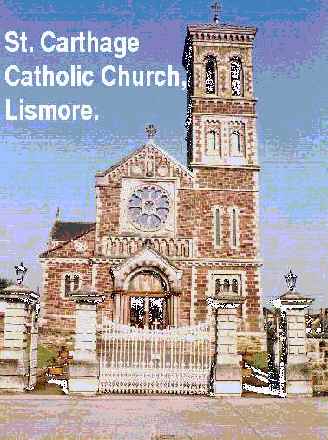 St Carthage's Catholic Cathedral, Lismore, County Waterford.
Around the church are many stained glass windows, paid for and donated by past parishoners of the Cathedral. The Window of Saint Cathal or Cathadus was donated early in the last century by an Alice Cunningham.
While most people associatree St Carthage with the founding of Lismore, many poeple are not aware of the 7th. century Saint Cathalaldus who was born in a little County Waterford village called Canty and studied in the once very famous University of Lismore which existed here in the first century AD.
Built in the 1860's St Carthage's is one of the places designated by the Bishop Lee of Waterford to be visited as part of the Jubilee Year 2000. The other designated places are Ardmore,Waterford Cathedral, Mount Melleray Abbey.
St carthage's Cathedral ....Mass Times..
Saturday Eve ..Vigil Mass 7.30pm.. . . Sunday Morning . . 9.30am. . .11am.
Weekdays. . . . .10am.
---
St Carthage Cof E. Lismore Canal . Lismore Castle Gardens
---