Pat Kiely's Mainly Catholic Pages.
'Seek Ye First the Kingdom of God and His righteousness; and all these things shall be added unto you. Matt.6:33. Amen.
"0 my Jesus,
forgive us our sins, save us from the fires of Hell and lead all souls
to Heaven, especially those in most need of Thy Mercy. "
---
Austrian Cardinal in Medjugorje (Cardinal Schoenborn)
___________________________________________________________________________________________________________________________________________________________________________________
New DVD now available.
Fr. Pat Collins CM talks about, ' Forgiveness - Does it matter? '
at the recent Emmaus Cork Men's Fellowship annual charismatic conference.
A 3 hour DVD in two parts,of the talks, praise & worship, & Holy Mass is now available.
please contact patkiely@eircom.net for more details.
Other DVD's now available include, Marino Restrepo speaking in Youghal Co.Cork &
Fr.Pat Collins and Myles Dempsey & Sr.Miriam Duggan speaking at the Waterford Charismatic Conference.
---
New York Rap Priest Fr.Stan Fortuna.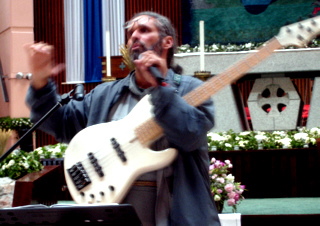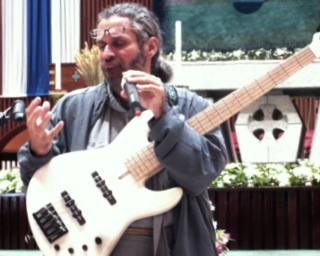 Photos (c) patkiely2009.
Fr Stan Fortuna in Knock.
---
Is Jesus really present in the Holy Eucharist?
---
How Great Thou Art!
---
Paul Washer ... Radical Christian?
---
American priest Fr. Tom Forrest
Getting rid of evil spirits in Waterford,Ireland.
---
page1 ... page 2 ... page 3 ... page 4 ...home
The Right to Life!
---
Pro Choice ???
---
To watch a wide range of faith based videos on YouTube please check out my YouTube channel patkiely2007 on YouTube.
---
Saint Oliver Plunkett.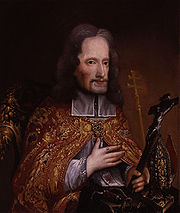 St Oliver Plunkett Archbishop of Armagh.
On July 1st.1691, Saint Oliver Plunkett became the last Roman Catholic martyr to die in England when he was hanged ,
drawn and quartered at Tyburn in London (now called Marble Arch )
Click to read a copy of a letter written by Oliver Plunkett just before his execution.
---
---
How many Irish people are going to make it to Heaven?
My latest video featuring author & broadcaster,Fr Pat Collins.
---
---
Hear part one of the amazing testimony of Marino Restrepo.
Filmed recently at the end of the recent National Charismatic Conference held in Athlone,Ireland.
Please Scroll down
The 'Miracle Prayer' video below, one of over I00 videos I have produced over the last 24 months,has now had over one million hits on YouTube,

with many healings being claimed. If this prayer has helped you in any way,

you can help others by donating something however small to help me to produce similar videos.

The Miracle Prayer!

If you can help towards new equipment etc, please contact by email or donate on Pay Pal below

or mail a donation to

Ballyrafter Cottage,

Lismore,

Co.Waterford,

Ireland. (no post code)

PayPal below

Thanks & God bless,Patrick.
---
DIARY DATES in IRELAND.

Monahan Prayer Group annual pilgrimage to Knock, Co.Mayo ...

Friday 28th till Sunday 30th August 2009. (Not to be missed !)

Conference Speakers: Fr.Stan Fortuna,CFR.Fr Ronnie Mitchell SMM. & Marie Maguire.
---
---
Fr. Anthony Musala (The well known Ugandan Dancing Priest)
at the New Dawn Catholic Charismatic Conference held in Walsingham,England.
More than 3000 attended a brilliant week of prayer & praise.
---
Ave Maria 'African style'at the New Dawn Conference in England.
---
| | |
| --- | --- |
| | |
| St Mary's Abbey Glencairne,Co.Waterford,Ireland. | Lay healer,Eddie Stone |
Watch the annual Our Lady of Fatima Street Procession held in

Badajoz-Spain (c)2005

NEW .. Now on YouTube, a short re-edited version

of two Medjugorje visionaries

Marja & Ivan

receiving their alleged apparition from Our Lady on the

11th.anniversary during the Bosnian War to watch CLICK HERE!
.
---
Our Lady of Fatima eyes story.
---