New Millennium Park in Lismore, Co.Waterford.
The official opening of a new Millennium Park in the town
and the 10th.anniversary of the opening of the Lismore Heritage Company
which took place last May.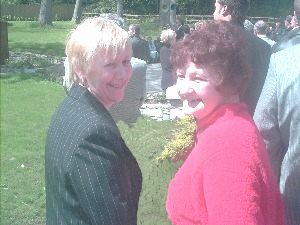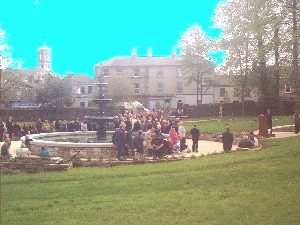 (above) Mary Troy and Maggie Londergan enjoying the new park.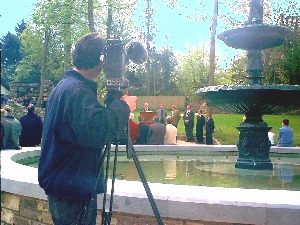 Above, the crew from http://www.wlrfm.com Waterford Radio Station Cable
TV section 'Waterford at 8,' , radio station Tv crew film Lismore Dave Whelan
congatulating Chairman of the Mochuda Development Co.
Bernard Leddy for his committees hard work..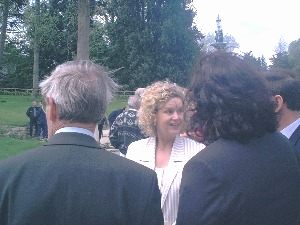 Top Centre, Mary Houlihan, Manager of Lismore Heritage Company.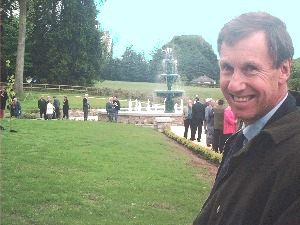 At The Lismore Millennium Park Opening on May 14th.2001,
(above left,) Lismore Cllr. Mark Khan with Eleanor Burns
Secretary of the Mochuda Development Company.
(Right, )Michael Penruddock Lismore Castle Estates Manager.

* YOU NEVER KNOW WHO WILL BE CAUGHT NEXT ON KIELY'S CAMERA *