---
---
---
Received a few weeks ago ...Guestbook entry below.
Dear Pat, Shalom!
I am just surfing to look for some charitable funding institution who can help me in my parish projects.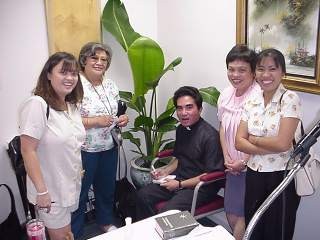 I am looking for some organizations or individuals who can help me financially transform an three-room garage into a Youth Office, Reading Center and Recreation Room so that the young people in my parish will have a place to congregate themselves after school instead of going to the drain of drug addiction, violence, alcoholism, teen-age pregnancy to name a few.
I cannot depend much on my parishioners because my parish is the poorest in the island.i write hoping that by your help or those who will read my letter will be touched this Lenten Season inspired by the Holy Spirit to send me some donation.to all of you, I impart by blessing and prayers.
email him at jemgo@zipido.com and tell him Pat sent you.
In Christ, Rev. Fr. Jesus Emmanuel Gonzalez-Obias,MF
Parish of the Nativity of the Blessed Virgin MaryAnse-la-Raye, St. Lucia, West Indies.
Pat, keep up the good work and more power.
---