---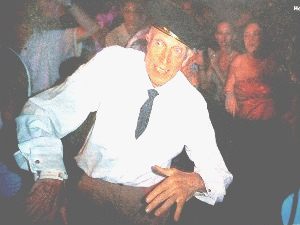 Seen recently on Irish TV, batchelor, Lord Jack Leslie whose family have owned an estate in Co. Monaghan for centuries.
Jack loves dancing and is pictured here stepping it out to Boom, Boom, Boom, (The Vengaboys) in a Ibiza night club on his 85th. birthday. The trip was a family present.... Jack reckons that since he discovered disco dancing and night clubbing it has given him a new zest for life and he can't even sleep at night he gets so excited looking forward to his next rave....Good on ya Jack!
(Come out of the closet all u kitchen dancers there's no excuse left!)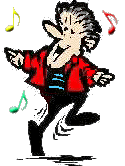 Photo of Jack from Sunday Times Culture Suppliment April 7th 02.
My gift to you. Free Report: How To Write A Book in 14 Days or Less! CLICK HERE
*********************************************************************************