---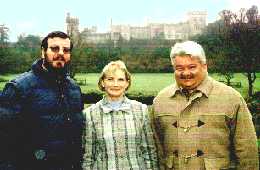 Its been a busy fortnight for the Lismore Mochuda School Principal Mary England with the arrival last week , of Teachers Stathis Vittoratis from Greece and Ioan Tarta from Romania.
The teachers, were here over here as part of a European funded, environmental study group of which Mary herself if a member, came here to speak to the children about environmental issues back in their own countries Greece and Romania , and to discuss the importance of protecting the water in our rivers. Both men said they thoroughly enjoyed their first visit to Ireland.
The visit has not just been a holiday for our visitors though, as they spent a lot of time during the week with the Pricipal preparing an application for Brussels in the hope that the E.U. will endorse the programme for another year.
In April they will travel to Romania to review the programme there.
---