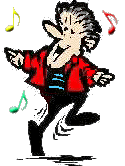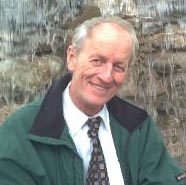 ---
Book Launches and Literary Events in Co.Waterford!
This page has recently been updated and broken links fixed.
---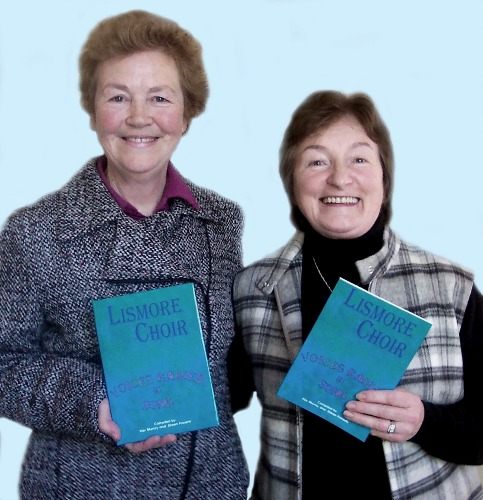 Lismore Choir, Special Anniversary Book!
A new book called, 'Voices Raised in Song,' has released
Christmas 2004, commemorating the 21st anniversary of Lismore Choir founded by the late John Wales who lived in Tallow, Co. Waterford.
The book has been compiled by choir members,
Ms. Kay Murray & Ms. Eileen Finnerty, pictured above,
and is available from Lismore Books, Main St, Lismore.
photo (c) pat kiely 2004 (Nov 2004)
---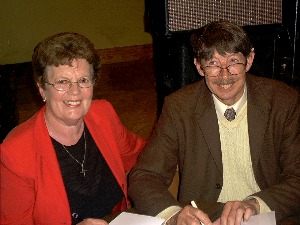 The Comeraghs "Gunfire & Civil War." the latest book by Sean and Sile Murphy.
If you address your letter to Sean and Sile Murphy, Kilmacthomas, Co. Waterford
the postman will know where to deliver!
This book is a great read for anyone who wants to know what the old IRA and
the civil war were like in Co. Waterford back in the early 1900s.
The stories were told to Sean in the 1970s by those all now gone, who were alive at the time.
---
Looking for a good book shop,try Lismore Books, run by James Hyde
now open in Main Street, Lismore,Co.Waterford.
---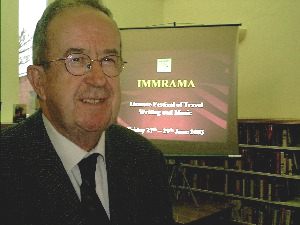 Declan Hassett, Arts Editor of the Irish Examiner
recently officially launched the Lismore Immrama festival.
---
HI to my second cousin, James Carroll in Boston USA
James Carroll, author of several best selling books, including An American Requiem.
Our great grandmother a Morrissey came from Four-Mile Water, Co.Waterford.
---
In Living Memory. May 2002.
Below Left to right Author, Tom Keith, giving a short thankyou
speech to the large crowd present at the launch ofMr Keith's new book,
In Living Memory, which contains the stories of fifteen Dungrvan people,
who shaped the history of the town
from the early 1900s till the present time.
Below right..Dungarvan Mayor, Cllr.Teresa Wright with Joan Baily,,
a lady who was in no small way responsible for the repealed of an old Irish law,
which had allowed a women
to be treated as the chattel ( ie Possession ) of their husband,.
Pat Kiely'sInterview with Joan is included in the new book.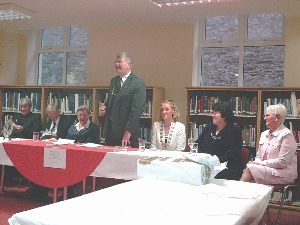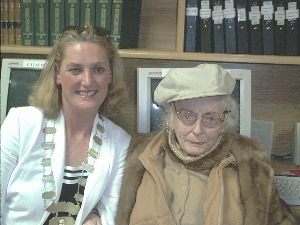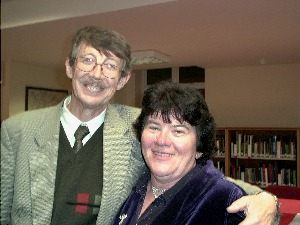 Left.
Sean Murphy well known local author and Batchelors in Trouble star with Carmel Keith, wife of author Tom Keith.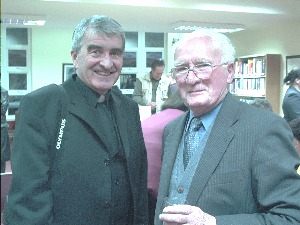 Above . Fr.Pat Moran Principal of St Augustina's College,
Dungarvan with well known GAA man
Seamus O'Brien a contributor to the new book.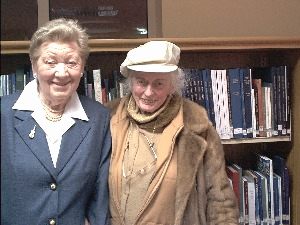 Mai O'Higgins (left) with Joan Baily. Mai wrote the famous song 'Dungarvan My Home Town' ..(Mai's story is also in the book.)
Email for details of how to order this intersting book patkiely@eircom.net
---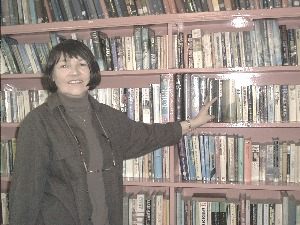 Hi, to Mary O'Brien, Tallow Librarian and Tallow Writers Group Member.
Mary originally from Youghal, has loved books, since she first learnt to read at the age of four years of age.
---

COPYRIGHT: pat kiely 2005 ALL PHOTOS/ VDEOS/TEXT ETC.,
unless otherwise stated:
patkiely@eircom.net LISMORE, Co. Waterford 1998-2005
---