---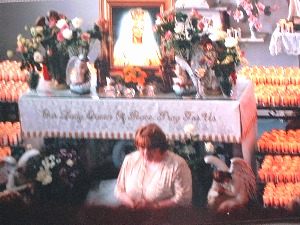 Christina Gallagher leading the Holy Rosary at the House of Prayer in Achill on Sunday 9th July 2001.
I have seen Christina Gallagher both in London and Ireland at least five times since the early 1990s. Here are some pics I took on my most recent visit to House of Prayer, Achill Island,County Mayo which was crowded with visitors from all over the world. Click this link to go to the official web-site. or scroll down to see more photos.
---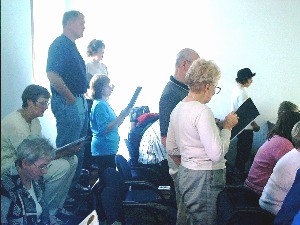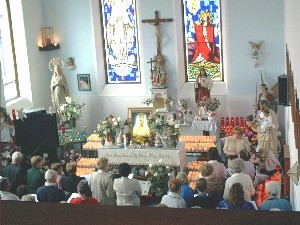 ---
Visionary and stigmatist Christina Gallagher praying in the packed chapel at The House of Prayer in Achill Island,County Mayo, last Sunday. More photos soon.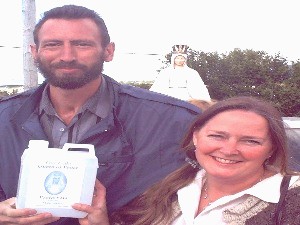 Met in County Mayo!
A young couple Kiely met on Sunday who had just met each other at The House of Prayer in County Mayo.....He's American...Do you know him?
---